Here at Wisdom Dental surgery we adhere to all current guidelines in accordance with HTM0-105. We have strict cross infection control policies in place regarding all aspects of decontamination and have a dedicated decontamination room to clean and sterilise all our instruments.
We provide ongoing training for staff and regularly review and update our policies, procedures and good practice guidelines.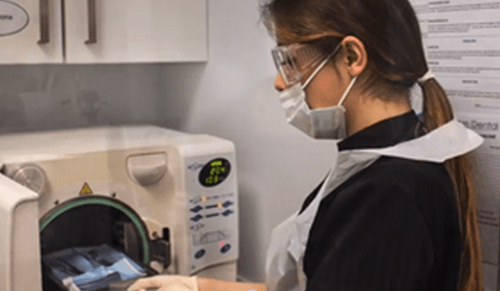 Please click here to see our latest 2013 CQC report.
With the emergence of Covid, we strictly follow all Department of Health guidelines ensuring a safe environment for our patients and staff.
Practice Info
Address
Wisdom Dental
11 The Broadway, Acton, London W3 8HR
Call us today: 020 8993 2601
|Email: info@wisdomdental.co.uk
Opening Hours
Monday, Tuesday & Wednesday: 08.30 - 17.30
Thursday: 08.30 - 19.30
|Friday: 08.30 - 17.30
Saturday: 08.30 - 14.00